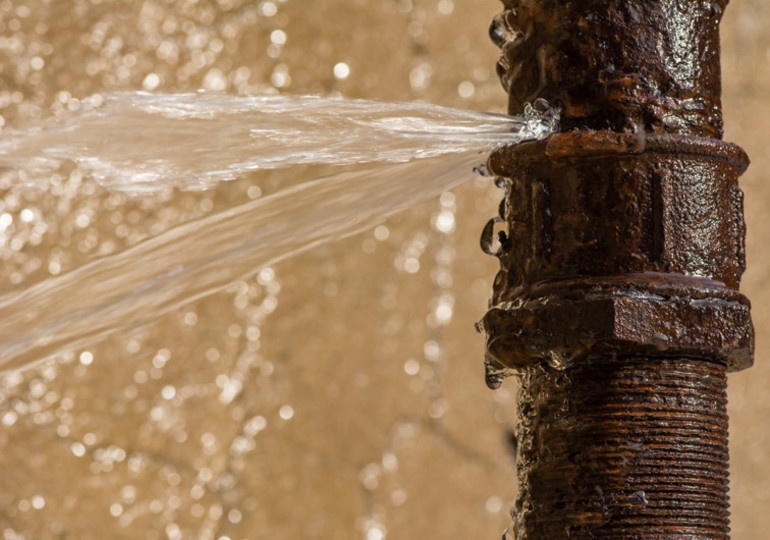 Winter is upon us again, and it's time to gear up for the cold weather. Whether you love or hate the low temperatures, there's something every homeowner should be concerned about: preventing frozen pipes.
Frozen pipes are one of the great headaches of the winter season, even if you have insulated pipes. When your plumbing system stays at low temperatures for too long, the water in your pipes can freeze – even when your walls are insulated. Water expands when it freezes, which means you end up with frozen pipes. And frozen pipes can burst, causing floods and costly water damage, not to mention the stress that comes along with this type of mess. Dealing with your insurance company is probably the last thing you want to do during the coldest months of the year. Trust me. You'd rather be relaxing in your warm living room, drinking a cup of tea.
Vacation homes are at greatest risk
Preventing frozen pipes in your primary residence is usually a simple matter of:
Keeping your heat on at an above-freezing temperature
Turning off outside faucets
Letting at-risk faucets drip
Preventing freezing pipes in vacation homes, cottages and cabins can be trickier. For really remote locations, you might not know a flood occurred until the spring thaw. It's hardly economical to keep your heat on throughout the season or install a system that keeps your pipes heated during the winter. Plus, accidents like power outages or sudden drafts from opened doors or windows can quickly lead to a pipe disaster.
Remote monitoring gives peace of mind
To prevent frozen pipes while you're away, consider remote monitoring technology. The Sensaphone 400 is a cost-effective, user-friendly remote temperature monitoring system that keeps track of your home temperature and alerts you when something is amiss.

The Sensaphone 400 monitors temperatures in:
Living rooms
Family rooms
Attics
Basements
etc.
By setting a temperature limit, you'll ensure that the 400 calls, texts or e-mails you or an emergency contact when temperatures drop below the level that you set. The alarm can also connect to contact switches to alert you of unintentionally opened windows or doors that let cold drafts in.
System calls you when something goes wrong
Up to four emergency contacts can be programmed into the unit. If you're unable to travel to the location and fix the temperature, a trusted friend or caretaker on the contact list can do it for you.

In addition, Sensaphone 400 can update you with real-time status reports about:
Water leaks
Potential break-ins
Power outages
Humidity
This low-cost investment gives you peace of mind and keeps your home safe from damage 24 hours a day, year round.