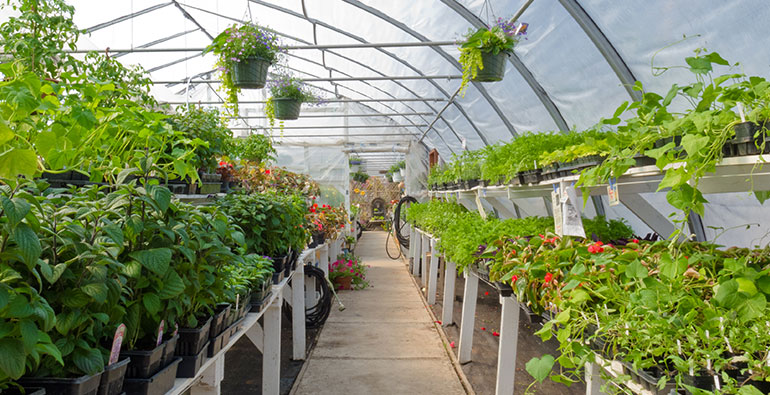 With so many greenhouse sensors on the market, how do you know which ones to get? Obviously you'll want one that meets your basic monitoring needs — like CO2, humidity, etc. But even then, there are still many types of individual sensors to suit a variety of greenhouse monitoring applications.
Incorrectly choosing a greenhouse sensor could mean the difference between life and death for your plants. If a sensor is not chosen or used properly, it may not work to its full potential.
Sensaphone's new 4-20mA Type Outdoor CO2 Transmitter and 4-20mA Type Outdoor Humidity Transmitter both address the needs of the greenhouse industry with reliability and durability.
Weatherproof Enclosures
Not all sensors need to be weatherproof. For sensors monitoring a vacation home, for example, there is very little chance that they will be exposed to the elements. However, in a greenhouse, the sensors need to be hardy. Both of these new greenhouse sensors come in weatherproof enclosures. These enclosures allow the sensors to survive longer in situations that would normally shorten the lives of other sensors.
These sensors can withstand wind, rain, and more, making them a perfect fit for greenhouses.
Outdoor CO2 Transmitter
The 4-20mA Type Outdoor CO2 Transmitter can detect levels of carbon dioxide between 0 and 20,000ppm. These sensors are ideal for high CO2 environments such as greenhouses and breweries. The transmitter can be programmed so it detects only above 2,000ppm of CO2. With a 24VDC power supply (sold separately), this sensor is able to deliver real-time CO2 readings to your Sensaphone monitoring system.
Outdoor Humidity Transmitter
The 4-20mA Type Outdoor Humidity Transmitter is able to detect humidity levels between 0 and 100% RH. Users set a high and low threshold that will activate an alarm in the Sensaphone system when the threshold is crossed. This sensor is used with a 24VDC power supply (sold separately).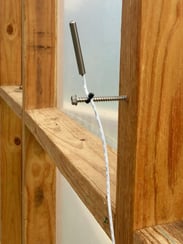 Integration
Depending on your greenhouse, which Sensaphone system you use could vary. That's why both sensors are able to integrate with any system that is able to accept a 4-20mA input.
Wiring Considerations
It is recommended that the temperature sensor be wired with the probe facing upward to avoid the accumulation of moisture on the area where the wire meets the probe. The wire should make a "U" shape to collect any excess moisture (as seen in the image to the left).
These sensors are able to survive in a variety of situations, making them ideal for greenhouses and similar areas. For more questions about greenhouse sensors and connecting them to your Sensaphone system, contact Rob Fusco at rfusco@sensaphone.com.