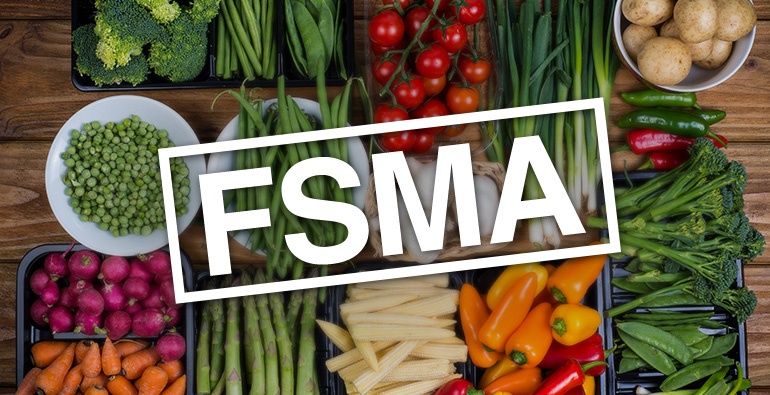 Maintaining compliance with government regulations recently became a lot more complicated for people working in the nation's food supply industry. In September 2016 the FDA began enforcing the sweeping Food Safety Modernization Act (FSMA). Fortunately, new remote temperature monitoring technology can play a significant role in keeping food supplies safe and companies in compliance.
What is FSMA?
FSMA is the most comprehensive reform of U.S. food safety laws in more than 70 years. The goal is to ensure that the country's food supply is safe by shifting the focus from contamination response to prevention. Key requirements for food suppliers and facilities are wide-ranging and include hazard analysis, preventive controls, monitoring, corrective action and verification.
Violating FSMA can be a criminal charge
The FDA says the primary goal of FSMA is to work with the food industry to create a culture of food safety. However, if a company is proven to be in violation of the regulations, it can face criminal charges. The FDA notes that its mandate is to protect public health and, when necessary, the agency will act swiftly to enforce the rules.
Documenting safe temperatures is key
Because managing the environments where food resides is vital to preventing contamination, FSMA requires food providers to monitor and document temperatures throughout processing, transportation and distribution. The FDA urges food facilities to set up a thorough system for documenting these temperatures. According to the agency, "The better the records, the more a company can demonstrate that it is meeting the legal standard." Put processes and procedures in place to prevent problems in the first place, and consider having some redundancy in the system so that if one measure fails, another can take its place.
Accurate data logging
A remote temperature monitoring system can help companies comply with FDA regulations and maintain accurate records. Here are some important questions to consider when deciding which system is right for your operation:
Will the system provide 24/7 remote monitoring of food inventory, refrigerators and freezers?
Is the system cost-effective for the size and scale of my operation?
Is it cloud-based so we can access the data from any PC or mobile device?
Does the system provide unlimited data storage?
What are its data logging and reporting capabilities?
Should I select a cellular or Ethernet-based system?
Will the system accommodate wireless and hard-wired sensors?
Can my personnel be notified via text message, email, or phone call?
Can multiple systems be managed from one account?
How many sensors can the base unit support?
Can the system monitor other conditions besides temperature such as humidity, water leaks, and power outages?
Get more information on how remote temperature monitoring can help food industry personnel maintain operational efficiency, uphold quality assurance and meet regulatory compliance.