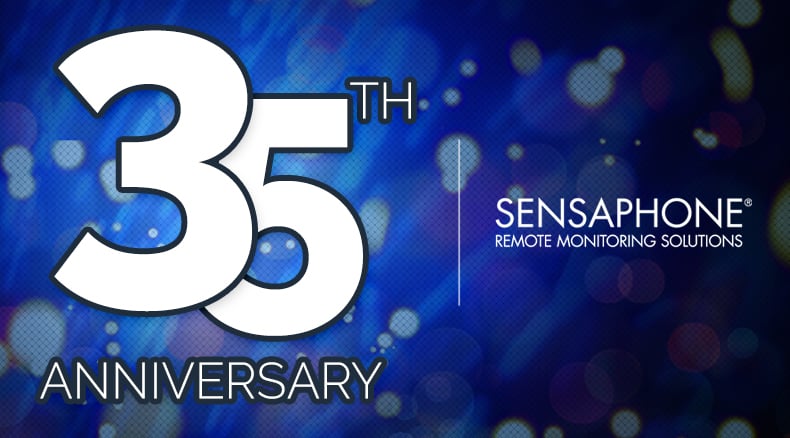 It all started with a sunken boat. Twice in the same year, Ken Blanchard's unattended boat sank while docked in Somers Point, New Jersey. The bilge pump failed after stormy weather, and the vessel took on water. As luck would have it, Ken was an engineer. He began to think of a way to create a remote device that could monitor conditions and notify people when their boat was in trouble while they were away.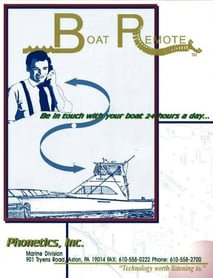 At the time, Ken was the general manager of the Advanced Development and Engineering Center at Gulf+Western Industries. There, the original Sensaphone product was born from Ken's vision. In 1985, Ken bought the product line and created his own company to manufacture and sell the remote monitoring device that he invented and patented. From the company's start in the basement of his family home, Sensaphone has become a multimillion-dollar company.
In May 1985, Ken initiated the launch of what was originally called Phonetics, Inc., and developed commercial versions of his remote monitoring solutions. Negotiating multi-million-dollar contracts was Ken's specialty, and that enabled him to partner with major retailers and resellers to distribute the first-generation Sensaphone products.
From the Archives
Sensaphone has always worked to advance technology to meet the demands of the day. Here are a few past advertisements and images of products documenting our evolution.
The Sensaphone 2000 was a monitoring, alarm and data logging system that communicated to users in a variety of high-tech ways at the time, including fax, modem, pager and the new "internet e-mail," according to the manual. In this Sensaphone 2000 ad, the unit is on a rock floating through space. Very futuristic!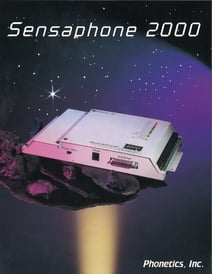 As this ad from 2003 shows, Sensaphone systems could turn your ordinary phone – and your gigantic new cell phone – into a powerful monitoring device. Many Sensaphone systems as old as this ad are still in use in critical applications.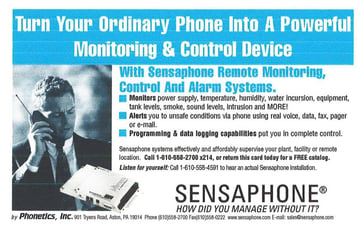 We went the superhero route in this ad to illustrate the power of our SCADA 3000 system for water treatment plants. ScadaMan sports a beeper and cell phone on his belt to be sure he doesn't miss an alert.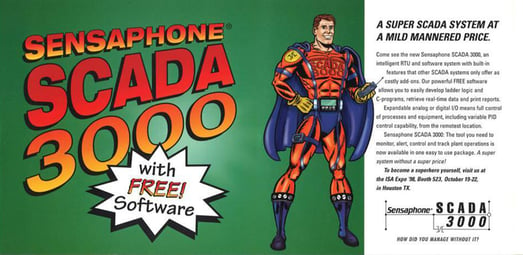 In addition to monitoring workplaces and facilities, we have always been the go-to for minding conditions at personal residences. As this ad for the Sensaphone 1104 notes, property owners could get alarm notifications sent to their answering machine, pager – and even cell phone!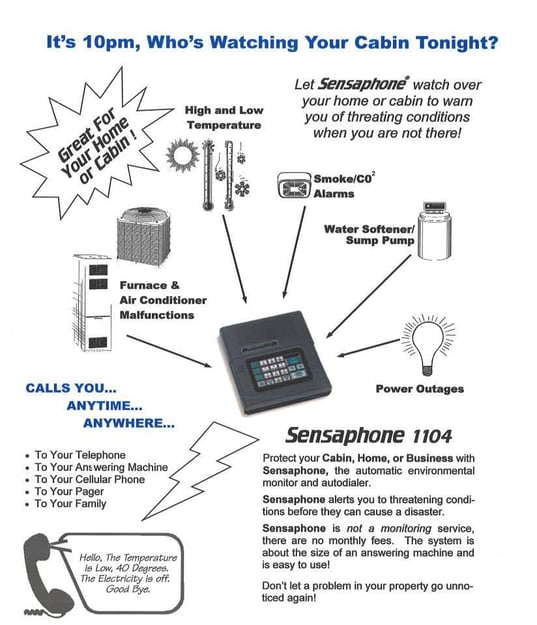 And who says technology can't be stylish? Our Duophone Sensaphone home monitor auto dialer came in a fashionable wood paneling finish.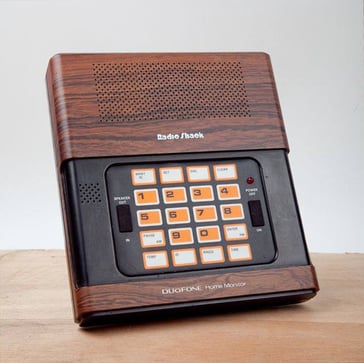 Sensaphone Today
Ken passed away in 2013, but the company continues to grow under the leadership of Ken's daughter, company president Laura Blanchard. We continue to preserve Ken's legacy by advancing technology innovation to help public, private and governmental operations monitor critical environmental conditions and equipment.
For example, the cloud-based Sentinel™ system with supporting iPhone/Android app lets users easily view data values, set alarms, acknowledge alerts, review data and generate reports from their mobile device. And the Stratus EMS is a a cloud-based, rack-mounted system that delivers real-time status of data center equipment and environmental conditions to a smartphone, tablet or computer.
Nearly 500,000 Sensaphone systems are in use today around the world, and they continue to be manufactured in the USA. If you'd like to find the right monitoring system for your application, our experts are ready to help.