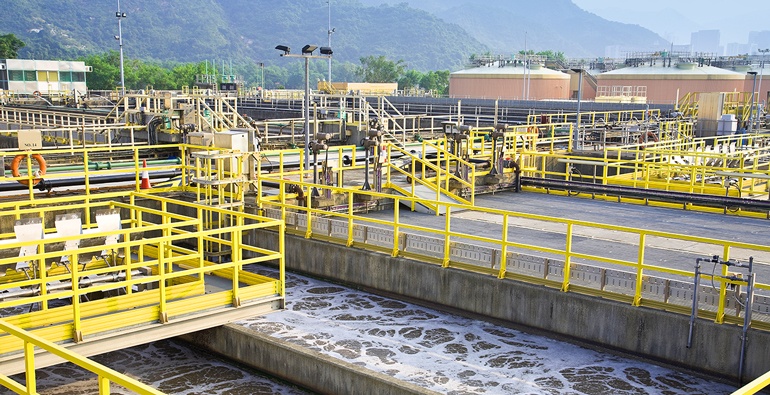 Water and wastewater facilities around the globe trust Sensaphone remote monitoring systems for critical alarm notifications.
Traditional Use of Sensaphone Systems
For decades, basic Sensaphone auto dialer systems monitored alarm relays in water treatment facilities. They monitored the SCADA systems and conditions that were crucial to these facilities' daily operations.
A Sensaphone auto dialer system was often known as a "backup dialer." That's because it was installed as a secondary callout system to kick in if a primary alarm system failed, whether it was a cellular or landline system. Usually, the primary system was a separate software-based program that used dial-up modems connected to a phone line.
The Sensaphone system interfaced with the SCADA, HMI, PLC, field instruments and MTU and RTUs over a data connection. When it recognized an alarm, it would dial up the designated personnel via a USB modem to alert them.
Software-Based Auto Dialer Systems
Software-based methods add more hardware components. This means more possible points of failure, more maintenance and a more complex setup. In fact, all of the following can cause a loss of communication with the SCADA, PLC or HMI, which will prevent alarms from being processed:
Computer lockup
Windows and driver updates
Hard drive failures
Power outages
Network & firewall interruptions
Another point of failure is the analog line that is attached to the modem. That is why a cellular backup line is a good idea. With so many points of possible failure, important water and waste management systems require a secondary backup dialer like a Sensaphone remote monitoring system.
Cost is another factor to consider when choosing software-based auto dialer systems. The following costs start adding up after the high initial cost:
Licensing fees
Costs for secondary server programs for specific features
Network maintenance
Computer hardware
An analog line
A cellular line
A secondary backup dialing system
And the list goes on and on.

The Benefits of Sentinel PRO
The Sentinel PRO is a turnkey IIoT (industrial internet of things) solution for monitoring your water and wastewater facility. The system is available at a fraction of the cost of software systems. It doesn't require any extra hardware for the following benefits and functionality:
Can integrate into your SCADA/PLC over Modbus RS485 and TCP
Can read up to 64 Modbus registers
Can connect up to 12 hard-wired inputs for external sensors or relay inputs
Stores data values in the Cloud
Can be accessed from any mobile device or PC without complex configuration or port forwarding requirements
With the Sentinel PRO, you no longer need a cumbersome software-based auto dialer. It can read your values, log the information and alarm instantly when your values reach critical thresholds.
You can run reports or analytics from the dashboard. You can check the status of your treatment plants, pump or booster stations in real time.
Just like software-based systems, the Sentinel PRO will instantly notify you via email, text or phone call. Ethernet, cellular and Wi-Fi options are available. Each option provides a supervised connection, which eliminates the need for secondary alarm devices.
A Supervised Connection
If a Sentinel PRO unit loses connection with the servers for 30 minutes, it sends an offline alarm to the designated personnel. During this time, it continues to log data and watch for new alarms.
Likewise, if a Modbus register fails to be read, the system notifies the designated personnel. This is useful if the HMI or PLC loses communication with the system. You can program the system to call specific people based on the type of alarm, day of the week and hour of the day. Also, you can configure calls to go out sequentially or as a blast call where everyone on the list (or tier) gets called at the same time.
Contact us today to see if the Sentinel PRO system is right for you.