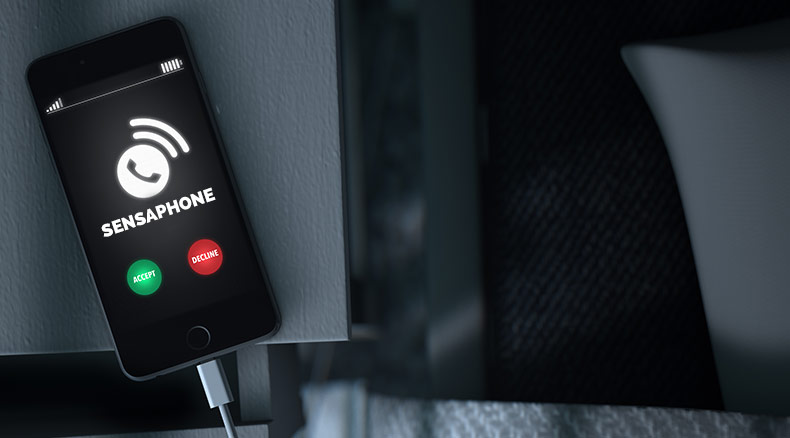 For many businesses, having personnel on-premise 24 hours a day to keep an eye on the facility is not an option. That's why an alarm auto dialer is an affordable remote monitoring solution. You get peace of mind knowing you will be alerted around the clock if conditions change at your facility that could lead to a disaster.
As the saying goes, "where there's smoke, there's fire." If it's happening at your business, you need to know, especially during non-work hours. Loss of heat in the winter, air conditioning in the summer, water leaks pooling on the floor and equipment, excessive humidity, and the unusual opening of doors or windows can mean big trouble. An alarm auto dialer notifies you of potential problems, so you can address the issue before it costs you a lot of money in repairs and downtime.
What is an alarm auto dialer?
It's a fully programmable system that is simple to install and operate. Sometimes referred to as a remote monitoring system, the dialer pulls data (like temperature, humidity levels, etc.) from the sensors you select and position at key places in your office or facility. Each condition that you want to monitor requires its own sensor input on the dialer.
The alarm auto dialer communicates through a landline phone. If you don't have landline telephone service, no problem. You can use a small cellular modem that connects to your wireless network and provides a dial tone to a landline phone. When conditions fall out of the preset range, you receive a notification via an immediate phone call. To receive a sensor status report, you simply call the device or retrieve it onsite from the unit.
Features to look for when considering an alarm auto dialer
There are many things to consider when choosing an alarm auto dialer. One of the most important considerations is the number of sensors the unit can accept. You should also think about the types of sensors you will need. For example, sensors are available for detecting:
Temperature changes at the device site or other areas indoors, outdoors, in the basement, refrigerator, freezer

Water on the floor

Humidity fluctuations

Smoke

Electricity power status at the device site and/or other areas at the property

Intrusion
Something else to consider is the number of people who can receive alarm notifications. If you have a larger facility, you may want a system that can send alerts to a larger number of people. An internal microphone is another key feature. If the alarm auto dialer has an internal microphone, you can listen to sounds near the device in real time at the end of the report for a programmable interval of time. Other features to consider include:
Ability to set off a local alarm
Access to remotely control the thermostat to adjust site temperature
Memory that retains system settings in the event of power loss
Battery backup
Alarm auto dialer options
Express II
Sensaphone's Express II system immediately alerts up to 48 people with custom phone calls when a sensor identifies a change in conditions. The Express II system is expandable to include up to 40 channels. As such, it is ideal for operations that require many monitoring points or are considering future growth. The LCD window displays continuous status information and provides keypad programming instructions for easy setup. The system offers the flexibility of complete, remote programming via touch-tone phone.
It has a relay output that can switch local devices on or off. The internal rechargeable battery backup provides 12 hours of continuous monitoring and alerts in case of a power outage. Each unit is housed in an enclosure to protect it from moisture and dirt. The Express II has a temperature sensing range of -85 °F to 300 °F | -65 °C to 149 °C.
Sensaphone 1400 and 1800
The Sensaphone 1400 and 1800 systems monitor up to four or eight sensor inputs, respectively. They allow you to record custom alerts and receive alarm messages in your own voice (instead of hearing an automated voice). The systems can immediately alert up to eight people when a sensor indicates a potential problem. Each system has a relay output for automatic or manual control of external devices. The internal rechargeable battery backup provides 24 hours of continuous monitoring and alerts in the event of a power outage. It is also sealed in a protective enclosure. The 1400 and 1800 have a temperature sensing range of -109 °F to 168 °F | -85 °C to 76 °C.
Sensaphone 400 and 800
The Sensaphone 400 and 800 systems provide four or eight sensor inputs and call-out numbers, respectively. Users can easily calibrate, enable or disable each zone individually with fully automatic input configuration. The built-in output relay can switch external devices on or off automatically or manually to trip local lights or alarms. It also allows you to control a thermostat to adjust site temperature between two set points. In the event of a power outage, the internal battery backup provides 24 hours of continuous monitoring and alerts. The 400 and 800 can sense temperatures ranging from -20 °F to 150 °F | -30 °C to 65 °C.
If you have questions about which alarm auto dialer is right for your application, our support team is on hand to make a recommendation.