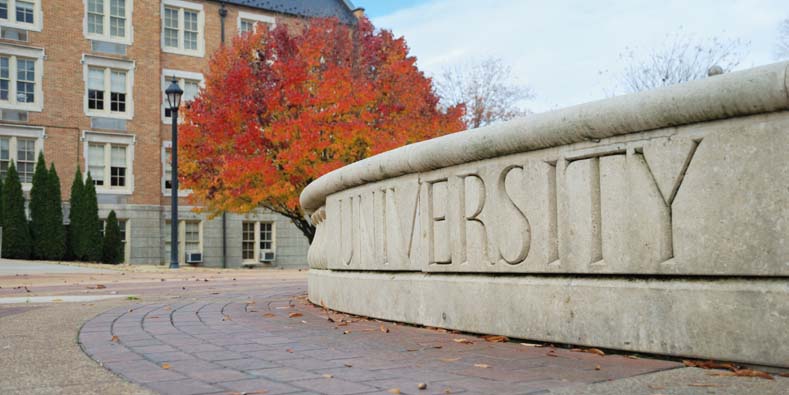 The COVID-19 pandemic has heightened our awareness of indoor air quality in public places, especially educational facilities. HVAC systems are essential to keeping clean air flowing safely throughout the buildings. Around-the-clock remote monitoring plays an important role in ensuring the HVAC units are operating properly.
In addition, educational facility personnel can use remote monitoring systems to keep watch on other key areas, such as food refrigerators, laboratory freezers and research lab clean rooms. Advanced monitoring systems can even automatically store data and generate reports to demonstrate internal and external compliance to regulations.
What is Remote Monitoring?
Remote monitoring systems operate 24/7 and alert personnel to environmental and equipment changes that can lead to significant problems. The system consists of a base unit that constantly collects data (like temperature and humidity levels) from existing equipment or sensors positioned at key places throughout the facility. Each monitored condition requires its own sensor input on the base unit. The devices are programmed to detect high or low limits on the monitored sensors. When a sensor reading moves out of preset parameters, the base unit alerts designated personnel by phone, email or text.
Whether you are responsible for an entire educational facility or specific areas, here are five ways remote monitoring systems can make your job a little easier.
1. HVAC Monitoring
A remote monitoring system that uses cloud-based technology and Modbus compatibility lets facility managers and other personnel see the status of environmental conditions and HVACR equipment controlled by a building automation/management system (BAS/BMS). It also sends alerts to workers when sensor readings fall out of a preset range, so they can quickly address the issue.
Keeping watch on conditions and equipment can also uncover a potential equipment failure, prompting staff to conduct proactive maintenance to stay ahead of a possible problem. Monitoring systems are ideal for watching equipment and environmental conditions in areas like boiler rooms, facility control rooms, generator rooms, air handlers, office spaces, heat pumps, fans, chiller units and pumping units.
Important conditions to monitor in classrooms, labs, offices and common areas include room temperature, humidity levels, carbon dioxide, carbon monoxide, water leaks, presence of smoke and power fluctuations.
2. Food Refrigeration
Government-funded school lunch programs require school food authorities (SFAs) at primary and secondary schools to store food in freezers and refrigerators at safe temperatures. Safe temperatures ensure food safety and minimize student health risks. SFAs are also responsible for monitoring these temperatures and maintaining records of temperature data for USDA inspectors.
In addition, requirements of the FDA's Food Safety Modernization Act (FSMA) for facilities storing, preparing and serving food are wide-ranging and include hazard analysis, preventive controls, monitoring, corrective action and verification.
Although commercial refrigerators and freezers come equipped with thermometers, many don't have a way to alert you if the temperature strays out of the safe zone or if the power goes out. Having personnel check and record the temperature around the clock is impractical and unreliable.
Using remote monitoring devices designed specifically for monitoring the temperature inside refrigerators and freezers is an effective way to immediately learn when a sensor reading moves outside of the safe zone. Because advanced monitoring systems are also data acquisition devices, they store data points that verify all food and beverages remain within the critical temperature limits specified by regulators.
3. Research Lab Refrigeration
At university medical centers, tissue and blood samples, critical vaccines and other frozen or refrigerated inventory are extremely valuable—because of the cost and difficulty of replacing them and because of the time invested in the research. Many vaccines and pharmaceuticals stored in medical refrigerators and freezers must be held at a precise temperature as required by regulators like the CDC and state and local health departments or instructions from the manufacturer. Even when cold storage temperature is not regulated, it makes sense to protect valuable medications, research samples and specimens from becoming ruined because exact conditions are not maintained.
The most effective way to do this is to equip medical refrigerators and freezers with continuous temperature monitoring devices. A monitoring system can detect problems such as unexpected temperature changes inside the unit, power outages, unauthorized access and doors left open for an extended time. Advanced monitoring systems can protect multiple refrigerators and freezers.
4. Research Clean Rooms
Remote monitoring systems are ideal for research facilities that require a controlled environment or designated clean room to ensure that factors like temperature, airflow, humidity and airborne particulates do not compromise products and materials. Used with sensors to monitor important clean room conditions such as airflow, differential pressure, vibration, temperature, humidity and power failure, the systems take the burden out of managing controlled environments.
5. Data Logging and Reporting
As noted above, an important feature of a remote monitoring system is that it can also log data and generate reports. Digital loggers keep a record of all the sensor data, so you can download it as needed to prove compliance or look for trends that might indicate an HVAC component, refrigerator or freezer is malfunctioning.
With a cloud-based system, users can monitor real-time status, make programming changes and review data logs on a mobile device via a web page or app. If the system is not cloud-based, users have to log in through a local area network to access status conditions.
To learn more about how a remote monitoring system can help to ensure safety and health at your educational facility, contact a Sensaphone expert today.