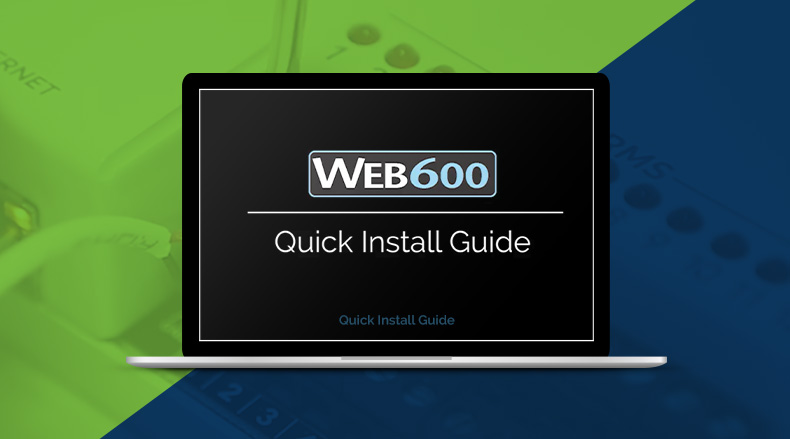 The Sensaphone WEB600 system monitors environmental conditions in smaller locations such as server rooms, vacation homes, office buildings and medical storage facilities that are not occupied around the clock.

Most often our products are installed by trained installers or electricians, but they are actually simple enough to be installed by most do-it-yourselfers. The WEB600 system has a straightforward setup for the central communications device and sensors. This new video playlist addresses every step of installation and programming.
The Web600 Basic Installation Guide overview video is a good place to start. It outlines everything you'll need to know about installing your WEB600 system and getting it online. To follow along with the video, you'll need to download the Sensaphone Locator software from https://www.sensaphone.com.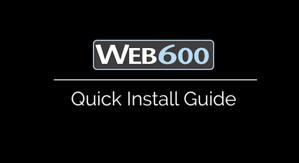 Temperature Sensor Installation and Programming
The WEB600 system is compatible with a wide variety of temperature sensors. To the technical among us, you'll be looking for 2.8k or 10k thermistors connected via 2-conductor twisted-pair cable as small as #24 AWG. If you're not sure what that means, you can simply contact your local Sensaphone dealer or technical support. Alternatively, nearly every temperature sensor listed on the Sensaphone website is compatible and additional wire is available from Sensaphone or any home improvement store. All 2.8k sensors are capable of monitoring temperatures from -109 to 115 ºF (-85º to 57 ºC) and the 10K sensors are cable of monitoring from -87 to 168 °F (-66 to 76 °C).
All compatible temperature sensors send a continuous signal to the WEB600 system to be monitored. After the temperature sensors have been programmed with high and low limits, the system will to go into alarm anytime the temperature goes above or below the programmed limits.
This video describes and shows how easily temperature sensors can be installed and programmed. You'll see how to select zones, temperature sensor types and high and low temperature limits. The video will also show programming that can help with scheduling, data-logging and preventing false alarms.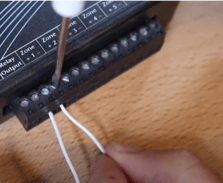 Dry Contact Sensor Installation and Programming
A dry contact sensor works as a simple switch that's set as normally open or closed. When the sensor changes positions, the WEB600 system detects the change and triggers an alarm. The alarm doesn't indicate any data other than that the sensor has changed positions. Custom names can be programmed so that they give an indication of what is wrong when an alarm is sent.

Examples of dry contact sensors include:

● Motion detectors
● Power failure sensors
● Water detectors
● Security sensors

Users can follow along with the video to learn how to set up and program any dry contact sensor.

WEB600 Dry Contact Sensor Refrigerator and Freezer Alarm
The WEB600 system is a popular device for monitoring medical-grade refrigerators and freezers. Alarms for refrigerators and freezers are also examples of dry contact sensor applications. The refrigerator or freezer can be programmed to turn on its alarm when there is a high temperature. The system then sends an alarm message as soon as it "notices" that the refrigerator or freezer's alarm changes position.

The video guides you through the physical installation of the wire to the refrigerator/freezer's terminal blocks and then to the correct zone on the WEB600 unit. Refer to your refrigerator's instruction manual for more information. The video then illustrates the programming of alarm delivery settings for each refrigerator.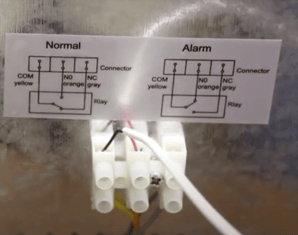 Sensaphone WEB600 Relay Output Installation and Programming
The The WEB600 system includes a relay output switch that can be used to turn on a light, siren or other device. This allows on-site personnel to have an easily identified visual that the WEB600 unit has an alarm. This video shows how to install and program a relay output on a WEB600 system.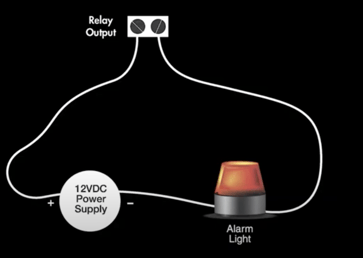 It shows how to install a horn, strobe or light and how to program them to turn on manually or automatically based on the inputs.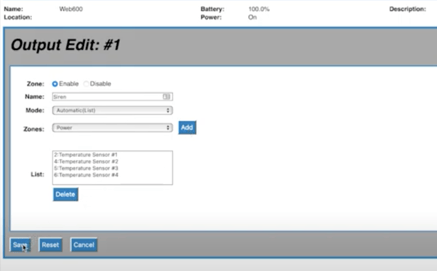 Sensaphone WEB600 Alarm Contact Programming


The WEB600 system allows you to have up to eight user profiles, and each profile can have up to four contacts using email, SMS-text message or SNMP trap. You can set up a secure system with separate usernames and passwords for each user, or you can make the device accessible with no login required. This video steps you through the process to login to your WEB600 system and setup these user profiles and preferences.


For more information or to learn how to best monitor your facility, contact a Sensaphone expert today at 877-373-2700.