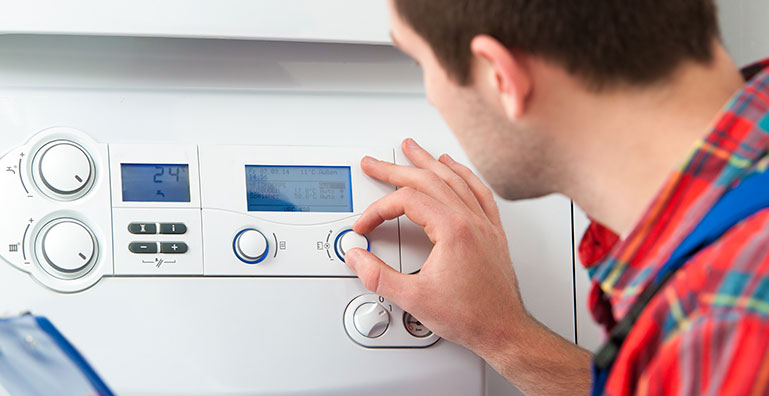 Facility managers have a lot on their plate. They're responsible for keeping the property's equipment and environmental systems functioning at all times to ensure the comfort of workers, residents and guests. Even when they aren't on the clock or on site, they have to maintain zero downtime for HVAC systems. So they also need to know what kind of proactive maintenance to perform to prevent equipment malfunction or failure. Here's how HVAC remote monitoring systems make their lives a lot easier.
Monitoring offices, shopping complexes, hotels, hospitals and schools
HVAC remote monitoring systems are used in virtually any type of facility where people work or visit. Base units can be placed inconspicuously in utility closets and other out-of-view areas. These systems can:
Maintain stable ambient temperature and humidity in rooms, hallways and group areas.
Keep a fixed water temperature range in all bathrooms, kitchens, labs and other areas that rely on running water.
Check for power failures, water seepage, floods and intrusion, as well as control timers and alarms.
Monitoring boiler rooms
Remote monitoring systems can look out for drops in water pressure, indicating a problem with the boiler configuration or equipment. They can alert operators to periods of high-water use at the facility, so they can make the necessary adjustments to keep the water flow from becoming just a trickle.
Monitoring refrigerators and freezers
HVAC remote monitoring systems also make sure cold places are maintaining their chill. You'll find them used with commercial refrigerators and freezers, restaurant walk-in units, chillers and other cold storage units. These systems are ideal for food manufacturing, processing and storage facilities, research and testing laboratories, food service and retail locations. Some can even detect ultra-low freezer temperatures down to -112 °F/-80 °C.
Types of HVAC monitors
HVAC monitoring systems instantly notify users when they detect readings outside of preset parameters. In the event of a change, the system calls, texts or emails the correct personnel. Advanced HVAC monitoring systems provide critical system-wide information by interfacing with HVAC equipment that uses a building automation system (BAS). With monitoring systems, operators don't have to be on-site to manage complex networks, view real-time equipment status and get data points from their BAS. They can manage multiple devices via the internet or an app. HVAC monitoring systems interact with all existing sensors within a facility and provides on-demand live status and data acquisition from any internet-connected device.
The latest HVAC remote monitoring systems also log data in the cloud for unlimited storage. That makes it fast and easy to access trending reports, check specific equipment status and review alarm history.
Systems that operate via a cellular modem are available for areas for areas where telephone and Ethernet connections are unavailable. And for locations where hard-wiring sensors is difficult or cost prohibitive, web-based monitoring systems that use wireless sensors are the solution.
Read how facility managers use Sensaphone's Sentinel HVAC remote monitoring system at well-known hotels.
If you have specific questions about which HVAC remote monitoring system is right for your facility, our support team is on hand to make a recommendation.