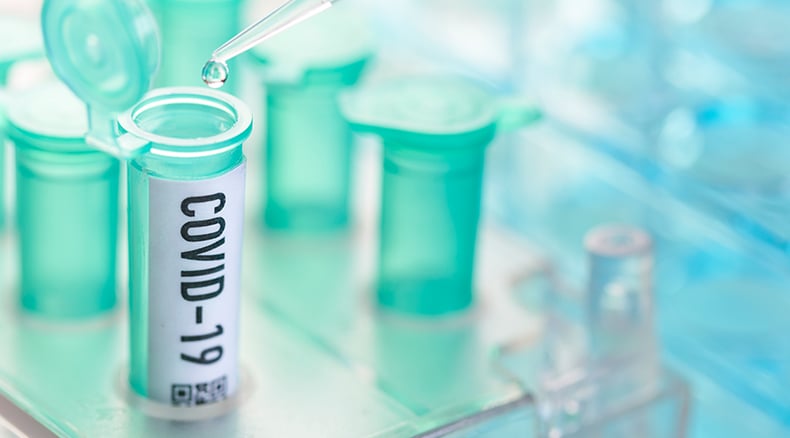 The COVID-19 pandemic has challenged businesses and government facilities in unique ways. Many have to operate under conditions where employees are working off premises. Others have had to limit their on-site staff in order to follow social distancing requirements. Many commercial buildings sit empty, while essential businesses like utility plants must remain operational. It has become more important than ever to monitor these workplaces around the clock to mitigate threats to facilities, equipment and inventory.
Remote monitoring systems are used in countless public and private operations to measure environmental conditions like temperature, humidity, motion and vibration. When the systems detect that a sensor reading has moved out of the preset range, they send a notification via phone call, text or email to designated personnel. This immediate alert helps staff take fast corrective action. Advanced systems allow personnel to remotely check real-time condition status from anywhere through an app on a mobile device or laptop.
Here are a few examples of how remote monitoring systems work to support vital operations:
HVAC Systems
They can monitor virtually any critical condition affecting HVAC systems including temperature, humidity, pressure, pH, conductivity, power or equipment failure, vibration and water leakage. Advanced systems support Modbus RTU/485 and Modbus TCP in order to read data from building automation and uninterruptible power supply systems. They are also used in chillers, cryogenics chambers and industrial ovens.
Data Centers
Advanced monitoring systems for data centers can utilize information from an array of micro-controlled pieces of equipment. This equipment contains data and integrated sensors to control and monitor the performance of devices like uninterruptible power supplies, net meters, power distribution units and HVAC systems. They also connect to external sensors to monitor conditions such as vibration, differential pressure, leak detection, air flow, temperature and humidity.
Medical Refrigeration
Health care and laboratory professionals must regularly monitor the temperature inside medical refrigerators and freezers that hold specimens, research material and pharmaceutical products. Failure to do so can compromise patient care, medical research and regulatory compliance. Monitoring systems are used in facilities such as pharmacies, research laboratories, blood and tissue banks, hospitals, healthcare clinics and physician offices.
Water/Wastewater Plants
They help water and wastewater facility operators conveniently monitor equipment and environmental conditions, such as pump status, tank level, turbidity, flow rate, pressure, temperature, humidity and water leaks. Advanced systems interface with any water or wastewater processing equipment that uses a PLC with Modbus sensors.
Livestock Facilities and Greenhouses
They monitor valuable food production sources. For example, they can track livestock facility conditions like temperature, humidity, ventilation, carbon dioxide and power failure at pens, barns and storage facilities to protect animals and equipment from damage. In addition, they monitor greenhouse conditions like temperature, humidity, ventilation, carbon dioxide and power failure to help prevent the loss of plants and equipment.
Food Cold Storage
They protect food supplies by monitoring temperatures inside industrial food refrigerators and freezers and other environmental conditions that can affect the operation of cold storage units. Remote monitoring systems are used in food manufacturing, processing and storage facilities, research and testing laboratories, food service establishments and retail locations.
Clean Rooms
Remote monitoring systems are ideal for manufacturing and research process facilities that require a controlled environment or designated clean room to ensure that products are not compromised. Their sensors monitor important clean room conditions, such as airflow, differential pressure, vibration, temperature, humidity and power failure.
Animal Care Facilities
They help keep animals healthy in zoos, preserves, shelters, veterinary hospitals, boarding centers and other care facilities by maintaining precise temperature and other environmental conditions. Operators can track conditions like ambient temperature, humidity, ventilation, carbon monoxide, carbon dioxide, water pH, tank levels, water leaks, power failure, storage refrigerator/freezer temperatures and unauthorized access.
If your workplace isn't already using a remote monitoring system, it's not too late. They are an extremely cost-effective way to achieve an extra layer of protection for your facility and inventory. We are operating under strict health and safety guidelines to support the needs of businesses across the U.S. Our experts are ready to help you select the best system for your application.