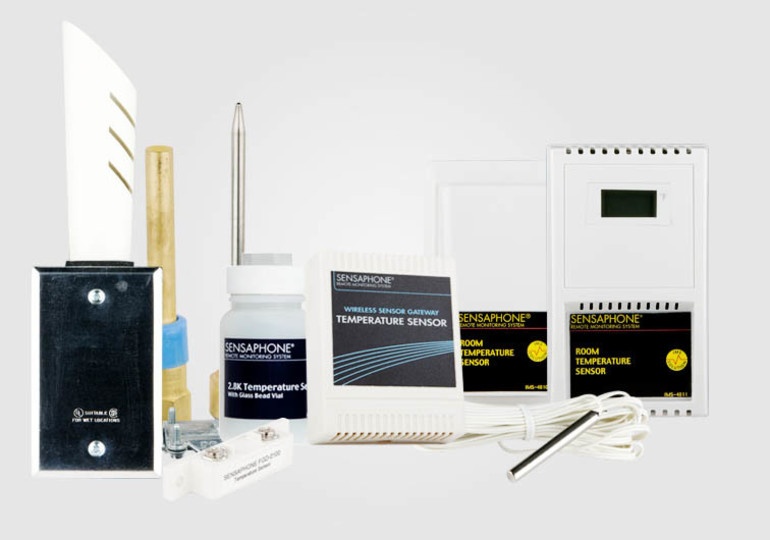 When selecting a temperature sensor for your Sensaphone system, there are many important factors to consider before making a purchase. For example, not all Sensaphone systems will work with every sensor in the product line. Furthermore, some sensors are better suited for measuring ambient air temperatures, while others will do better inside a closed space such as refrigerator or server rack. Still others are specially designed for use in extreme environments.
Not sure where to start? We've created this quick and simple reference guide to make the process of sensor selection easier for you.
Wireless Temperature..